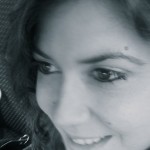 In 2017, I founded Yes and Yonder, where I focus on experience design, branding, facilitation, and strategy for clients. In the past I've been a chief culture officer, a book shop manager, an events/pr coordinator, a nonprofit marketing director and a student of writing. Check out my LinkedIn profile for more details.
I'm currently living in Meridian Kessler in Indianapolis with my husband and two dogs. I've also counted Newburgh, Indiana; Chicago, Illinois and Harlaxton, England as home at one point or another.
What else? When I'm not doing this stuff, I might be walking my dogs, knitting or reading. Or running many miles (slowly). I'm on a lifelong quest to find the perfect tamale. I desperately want to grow a thriving vegetable garden, learn italian and bust out into synchronized dance, flash-mob-style in a public place sometime before I die.