about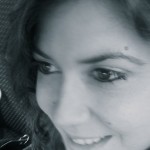 By day I am the chief culture officer at SmallBox, where I focus on marketing, business development and human resources. In the past I've been a book shop manager, an events/pr coordinator, a nonprofit marketing director and a student of writing. Check out my LinkedIn or Google profiles for more details.
I'm currently living in SoBro in Indianapolis with my husband, cat and two dogs. I've also counted Newburgh, Indiana; Chicago, Illinois and Harlaxton, England as home at one point or another.
What else? When I'm not doing this stuff, I might be walking my dogs, knitting or reading. I devote a fair amount of time volunteering on the board of directors for the Indy Film Fest. I'm on a lifelong quest to find the perfect tamale. I desperately want to grow a thriving vegetable garden, learn italian and bust out into synchronized dance, flash-mob-style in a public place sometime before I die.