Walking our dogs, Louie and I talked about endings. What would the last lines of our story be?
Louie: Depends on my mood.
Isn't it true that one day can shape your whole world or life view? Even if it holds court for just one day. The power of perspective.
Louie: On a lot of days, I think my last line would just be: "Life is good."
Me: Yes, We've been lucky.
I've always liked Edward Abbey's funeral requests: bagpipe music, dancing, laughter, hollering, a cheerful and raucous wake. If funerals are for the living, then let there be some joy in it.
How's this for a last line?
After the sing-a-long, they cut into the sugar cream pie.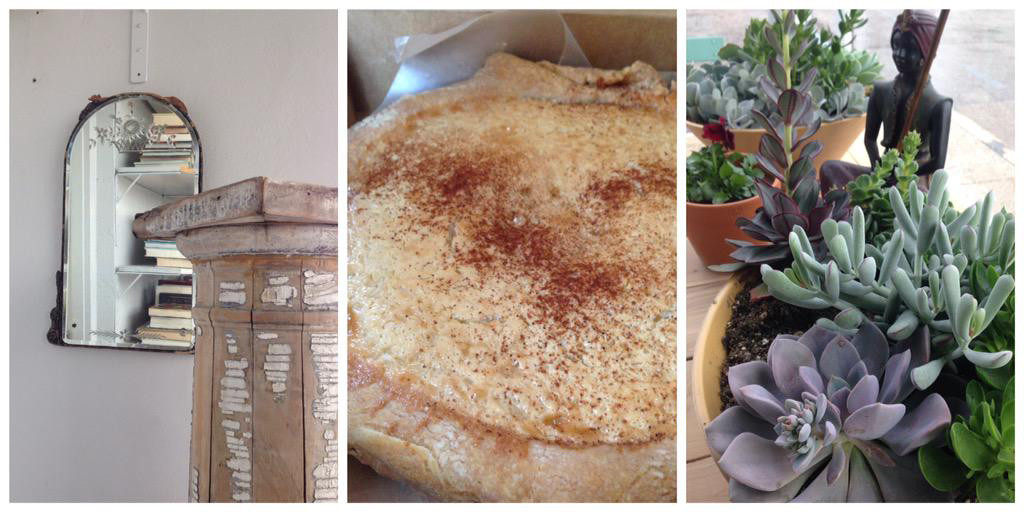 No matter where life takes me, this seems a fitting bookend. I believe in happy endings.
---
This post is part of Think Kit by SmallBox
Prompt: "Last Line. We started with a first line, so let's wrap up our month with the last. Give us the final sentence, paragraph, or chapter of your life story."