Since we would be in San Francisco for our last training run before the Eugene Marathon, we decided we should do it in grand fashion and run the Golden Gate Bridge. An article had pointed us to start in Crissy Field. To the bridge and back made for a seven-mile run.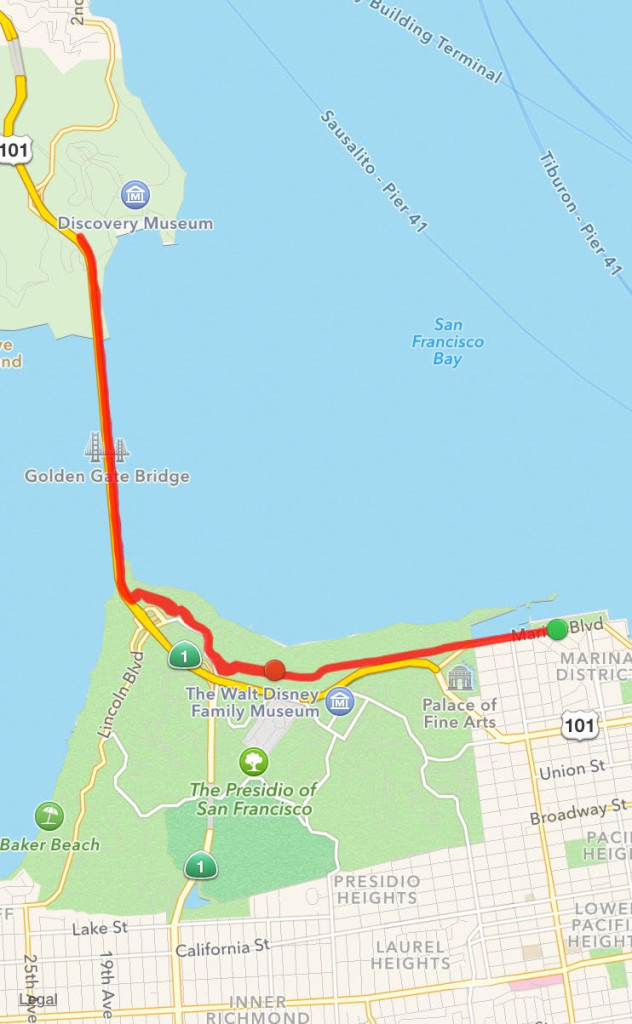 I'm not often in the habit of stopping during runs, especially just a seven-miler – but this one was as much about exploration as getting in the miles.
This route included a nice steep hill (607 feet of elevation gain), which meant a breathtaking view of the sundrenched landscape, the city outlined in the distance.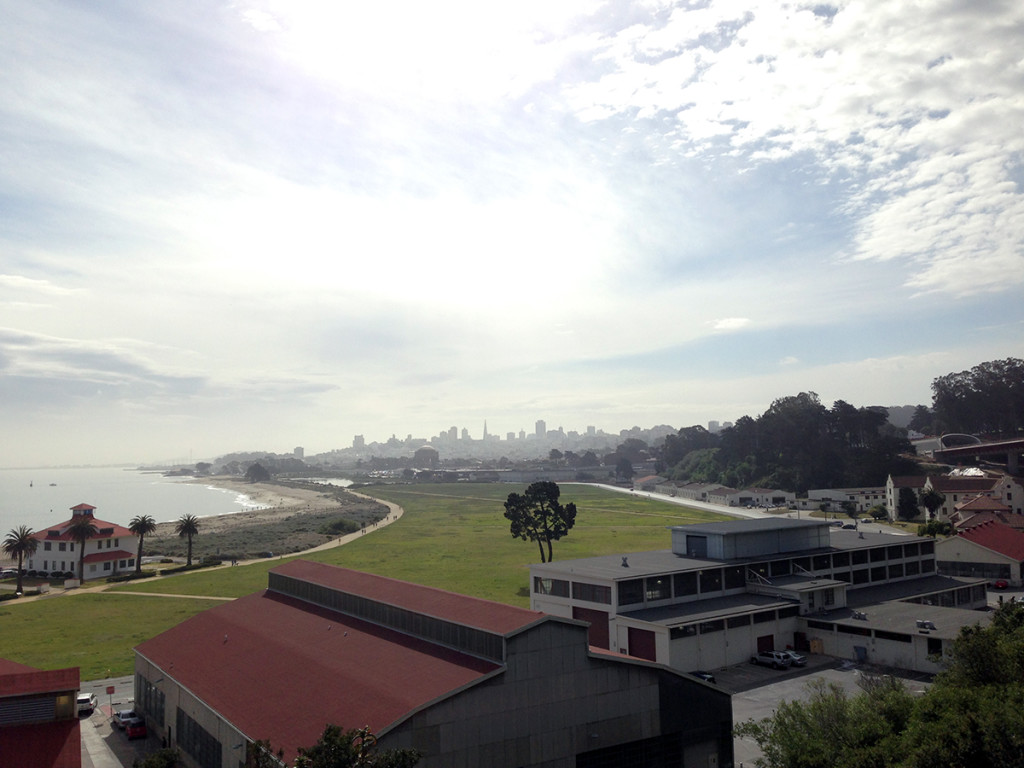 Inching closer in run step increments, the world seemed wide and open, and we were on top of it. From this vantage, anything is possible.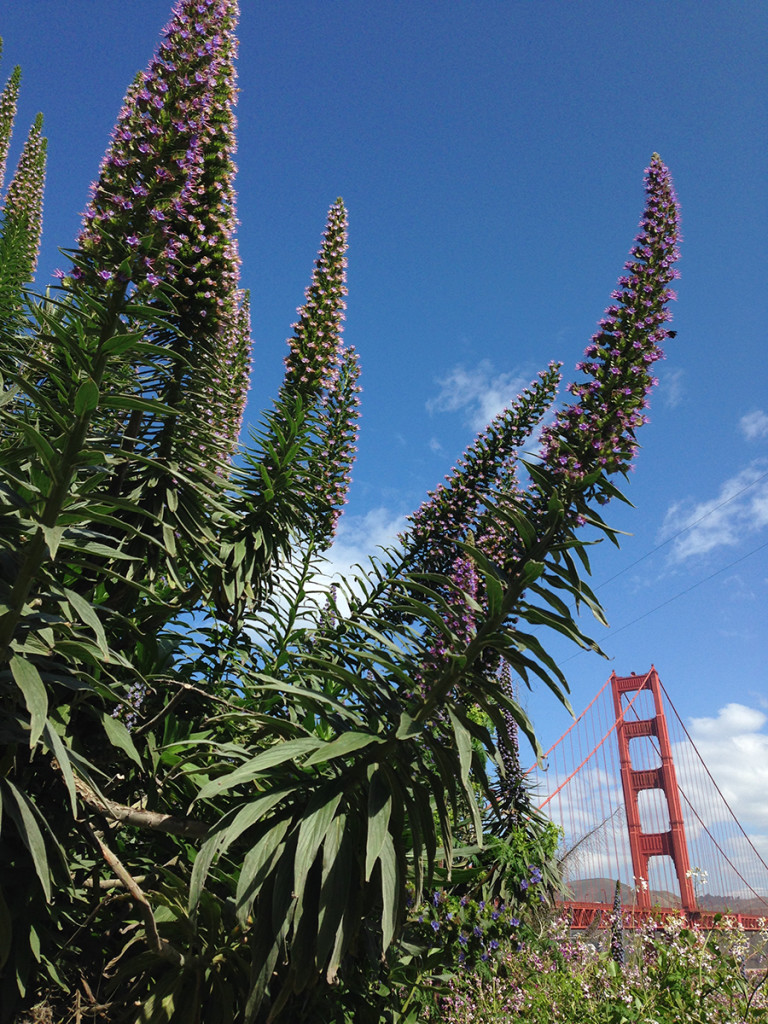 Running toward the bridge was a test of my sense of scale and time. From a distance, it was hard to guess at how far away we were from the abutment.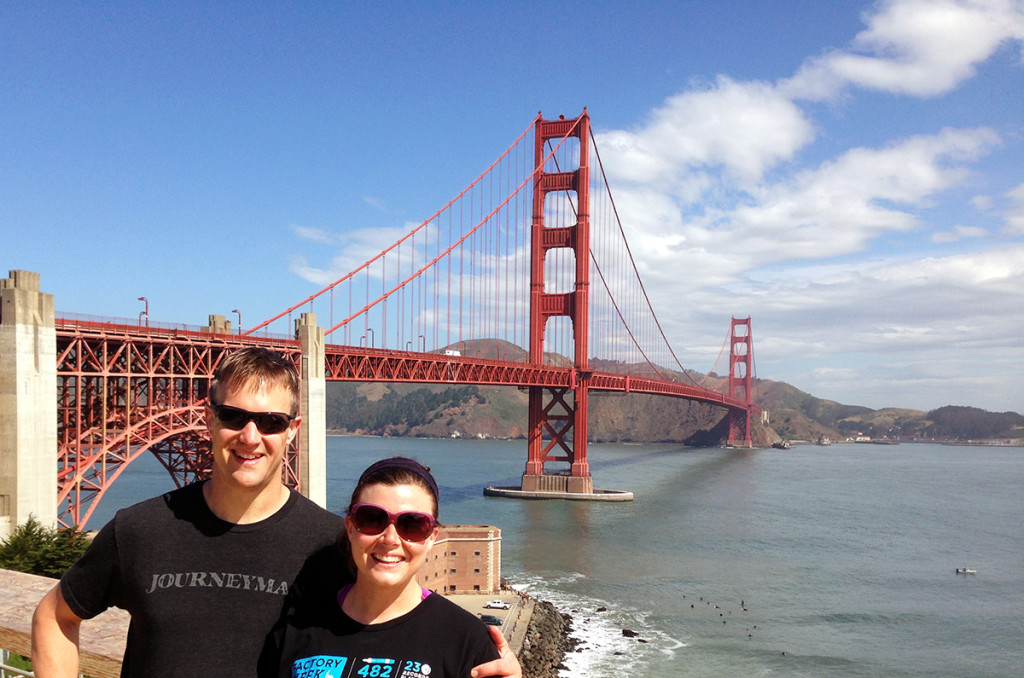 Running over the bridge is a whole other matter – the panoramic views are divided by suspensions, concrete, structural steel. 1.7 miles traversing 894,500 tons of bridge. Traffic zips by, high speed and in close quarters. Here the world tightened back up. We picked up our pace until we put the bridge behind us.
On the way back, we wandered from our path. Alcatraz gazing, run-ins with blue heron, a detour to explore the Palace of Fine Arts.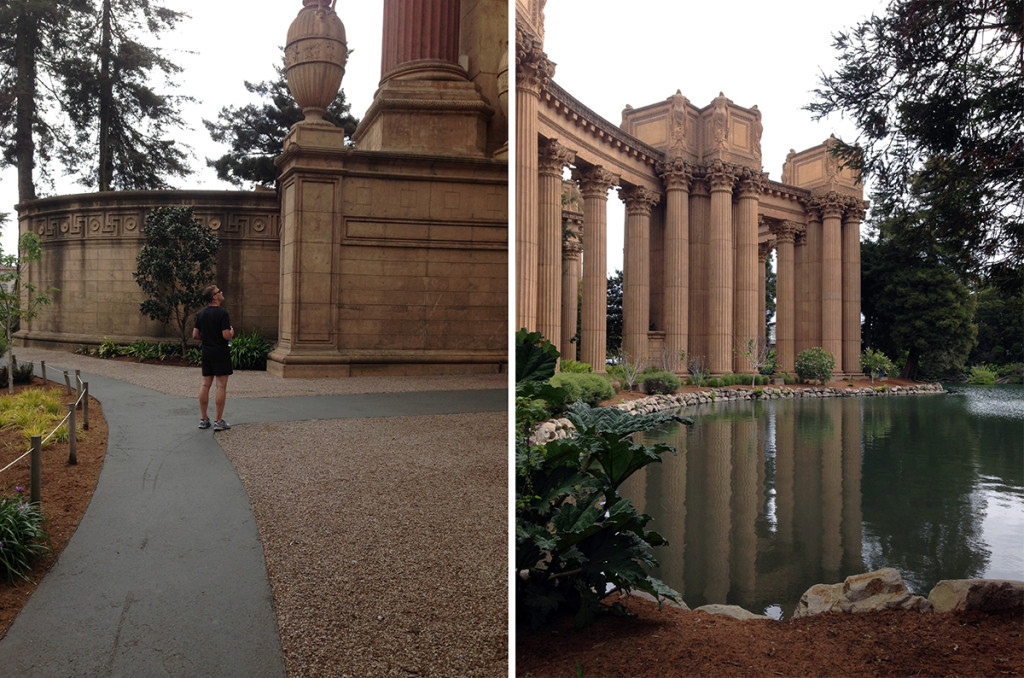 In those last two miles we "ran" 17:32 and 25:12 respectively, ending with an overall 11:09 pace over the seven miles. Not exactly a sprint, but enough to work up an appetite. Still in our running gear, we stopped at the donut place we'd been eyeing around the corner from our hotel.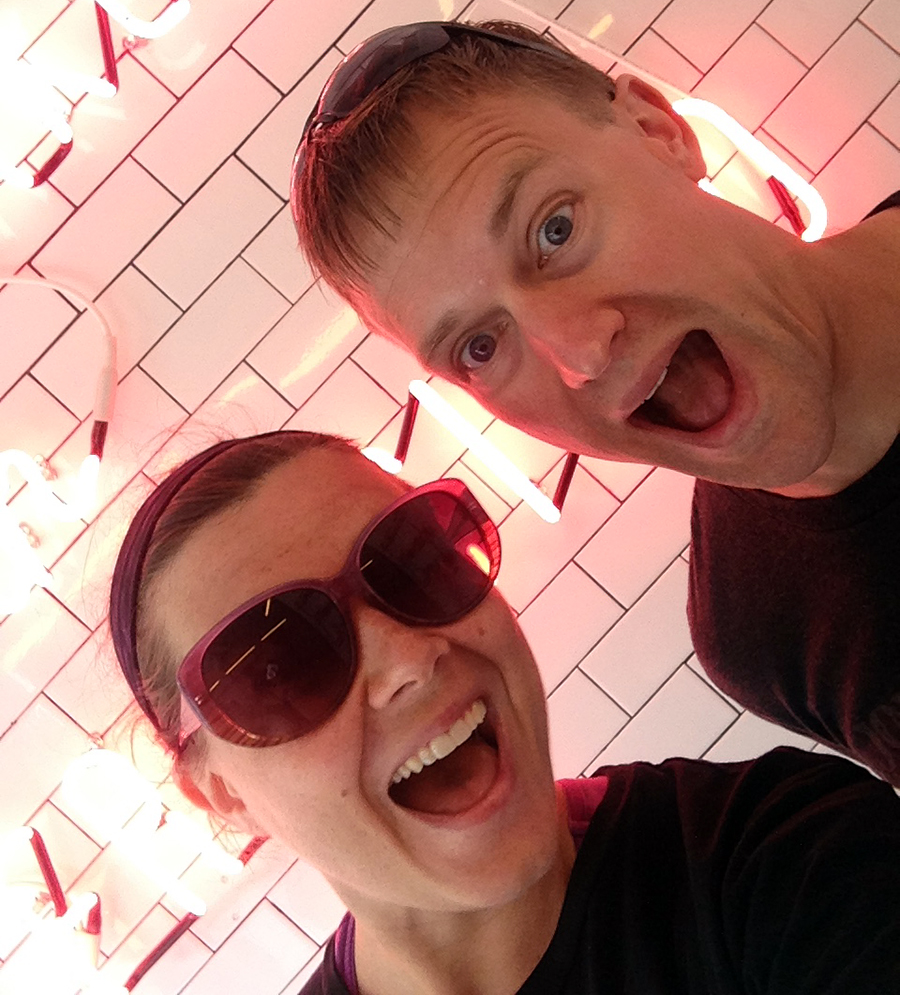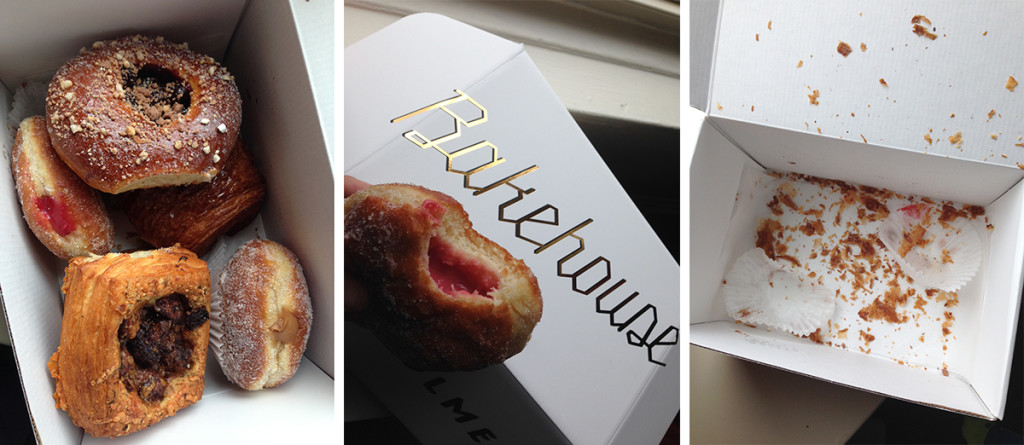 We don't normally devour a box of donuts after a run, but, hey, we were on vacation. No regrets. Those pastries were amazing. And we had a marathon looming in our future…
---
This post is part of Think Kit by SmallBox
Prompt: "It's All About the Journey. Where did you travel this year? Did it move or change you?"