Instructions for how to feel very small:
Step 1) Fly on a jet plane to San Francisco.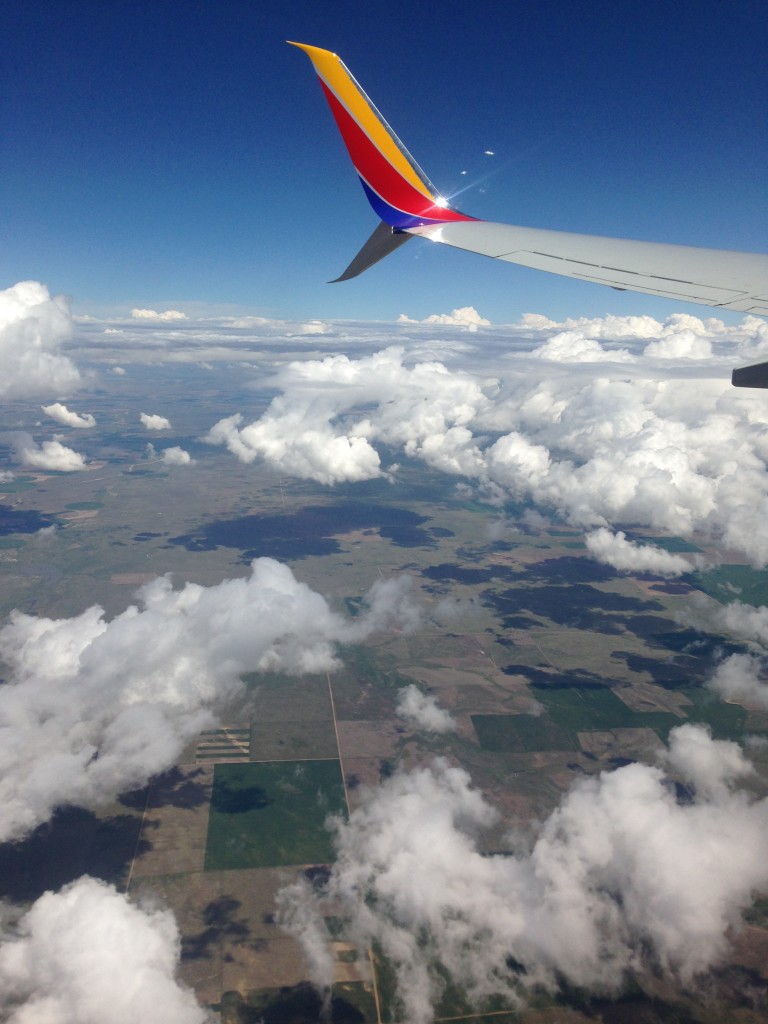 Step 2) Get a rental car. Take Highway 101 until you see an exit for California 254, toward Myers Flat, Humboldt County. Turn right toward Avenue of the Giants.
Careful, there might be fog.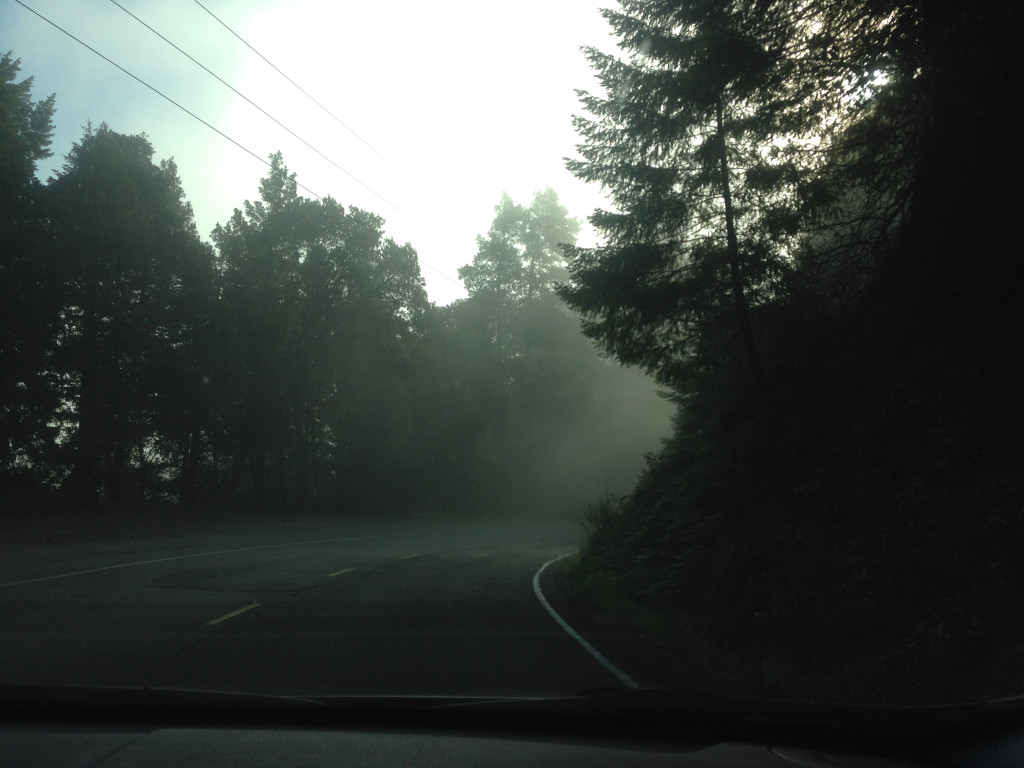 Step 3) Look up.
I'm sure a zillion others have said such things. Standing next to these noble trees, I saw myself for who I am. A rough, flawed beast. My steps, my breath – a clumsy assault on the serene green. Everything draped with prehistoric moss, old, yet fresh. A quiet hush.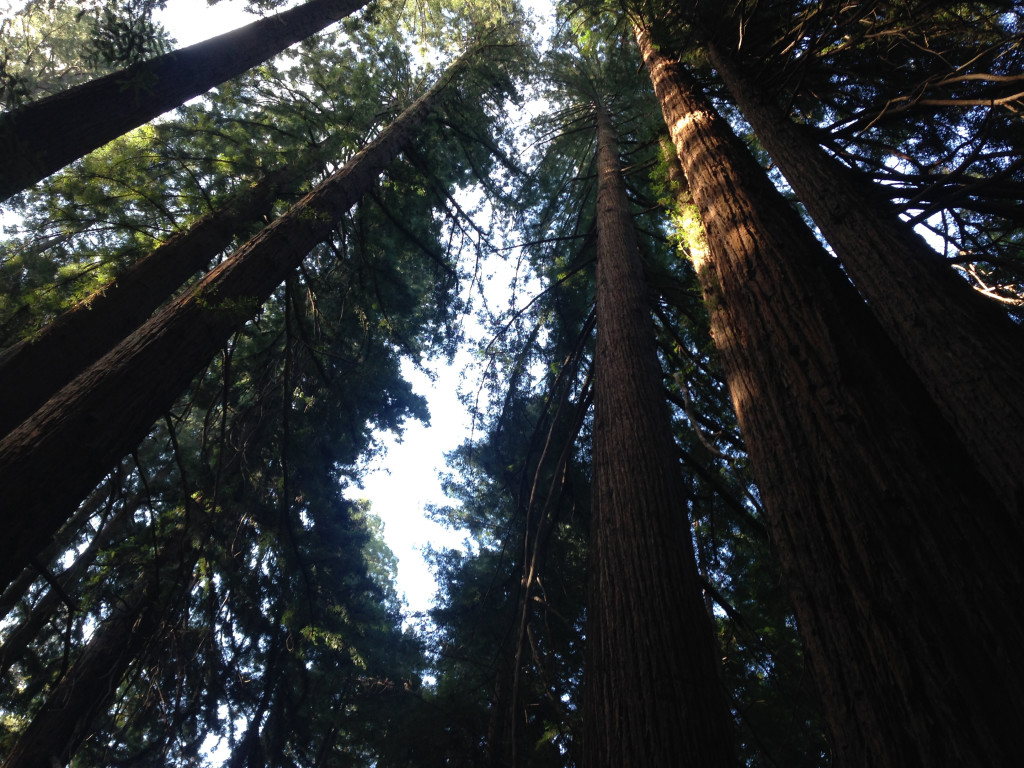 ---
This post is part of Think Kit by SmallBox
Prompt: "In your eyes. Share a photo or paint us a picture with words. Show us something from your year through your eyes. Did you see something that took your breath away? Or maybe you just couldn't look away?"