Every spring for several years, I have made tiny stakes to plant alongside seeds, little markers to help me make sense of new sprouts in the garden. And every year the marker bleeds or fades, and I've been flying blind. Weed or plant? What kind of pepper?
This year I tried something new. I drew a veggie map: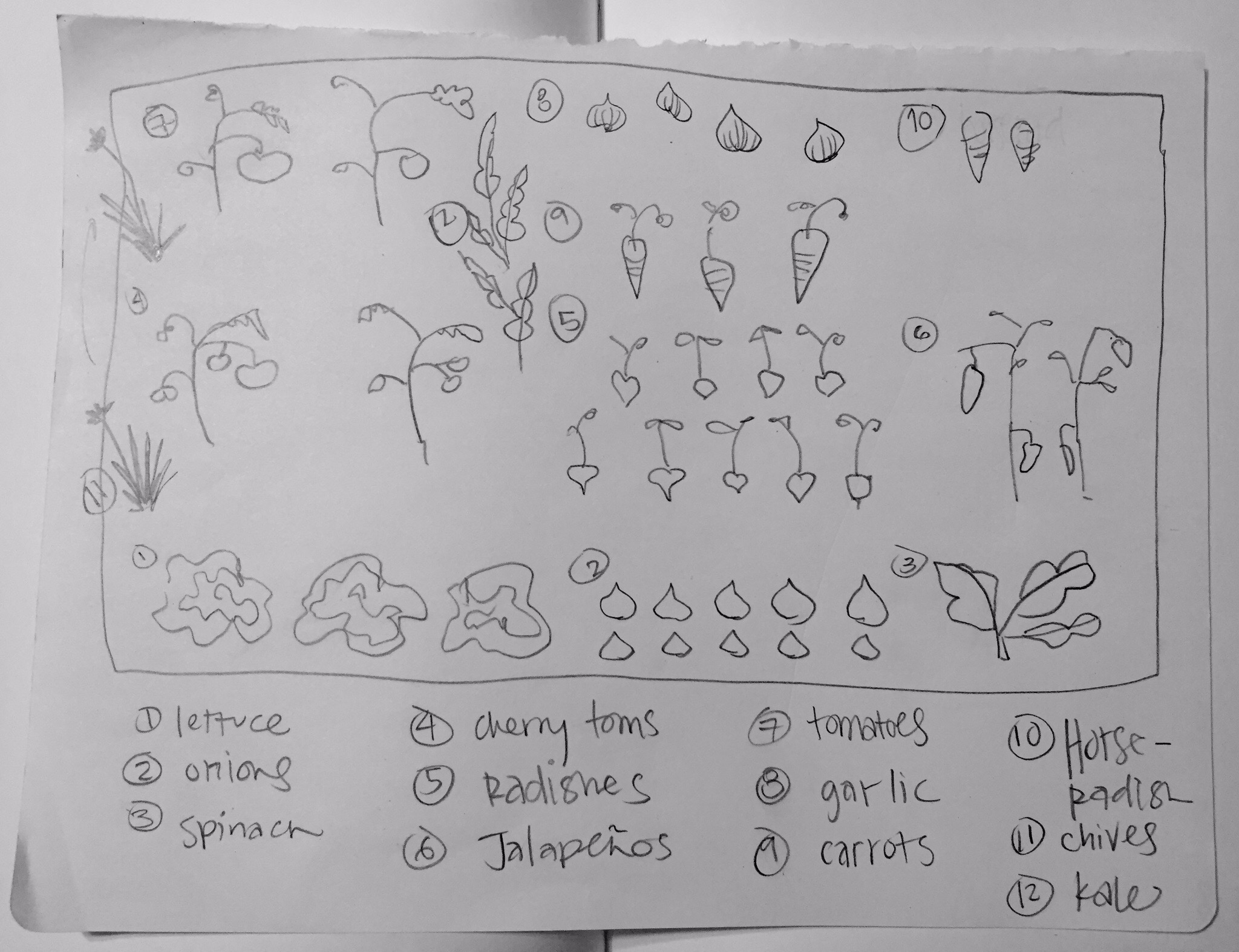 It may not have been to scale, but it was enough to help me keep tabs on what would be popping up.
I love moments like this. When recognition of repeating a pattern that no longer works leads to seeing a new way of doing things.
I'll be garden mapping again for sure.

---
This post is part of Think Kit by SmallBox
Prompt: "Doodle Up. Scour your notebooks and share some random doodles. Or, try a #doodleaday challenge for a week. How'd it go? Did a doode theme emerge? Share your drawings."