As one does when in Seattle, we spent the better part of an afternoon roaming Pike Place Market.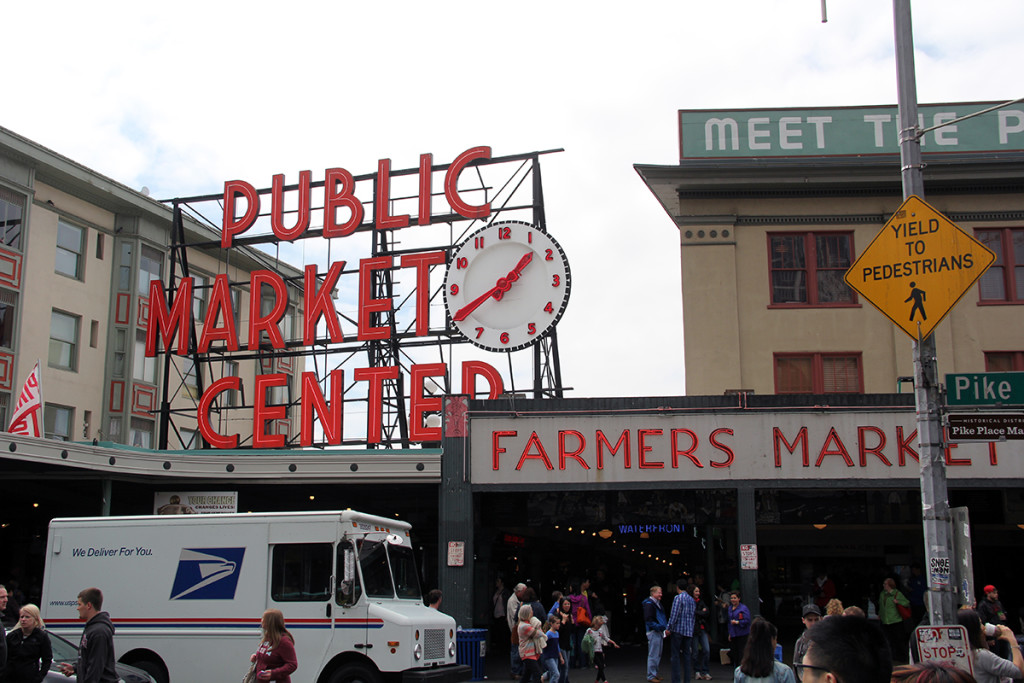 We bought a lb. of hazelnuts, crammed into a restaurant and ate some hearty clam chowder (good, but not award-winning, truth be told), and eyed a lot of produce and fresh fish that we had no place to cook.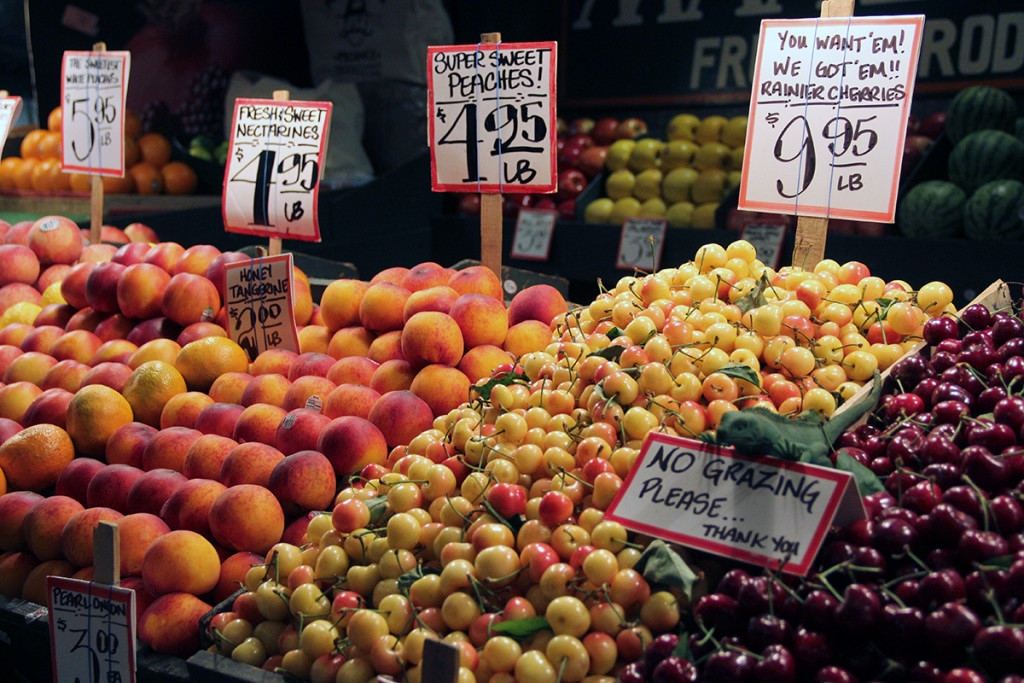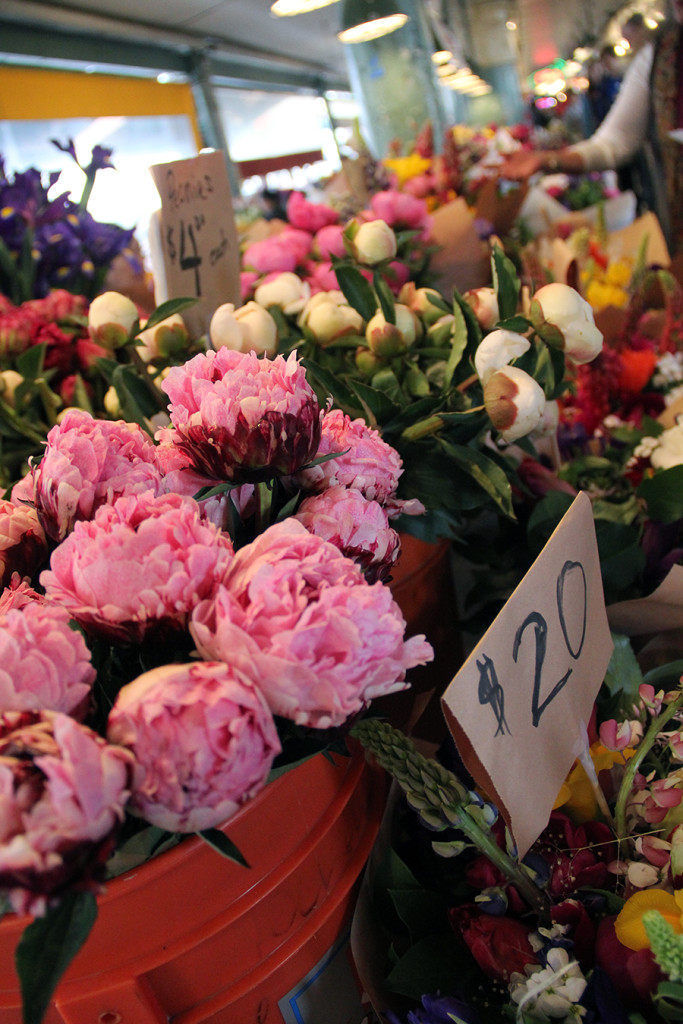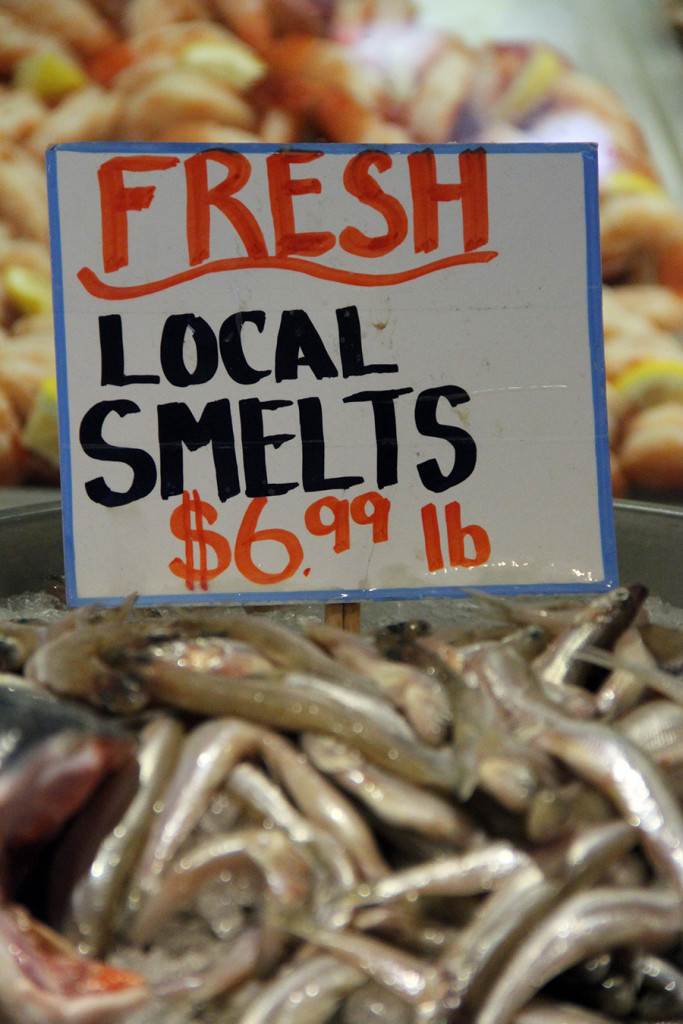 Amidst the iced-over fish eyes and neat rows of flower bouquets, the aisles were tightly packed with locals, chefs, street musicians, tourists with cameras. It's an experience in people watching as much as in food.
Because of my obsession with Lunch at the Shop, I knew I wanted to visit Peter Miller Books. It's walking distance from the market, so once we'd had our fill there, we headed over.
Despite knowing better, we arrived near lunch time and had to mill about the neighborhood until the shop reopened. We could have gotten lost in the book stacks for hours – it's like taking a design and architecture world tour within a couple hundred square feet. Not wanting to carry a lot of heavy books back (plus we had a Powell's trip on the docket), we ended up with some Japanese award-winning pencils, smooth erasers that look almost like stone and heavy brass pencil sharpeners.
As we checked out, I was too shy to gush as I wanted: "OH MY GOSH. I LOVE YOUR BOOK!" so I said nothing. Peter was quite friendly and struck up a conversation anyway. He asked where we were from and to my relief didn't talk RFRA (which was all over the news). We asked for a lunch recommendation, and he recommended a Middle Eastern place called Mamnoon, which sounded perfect.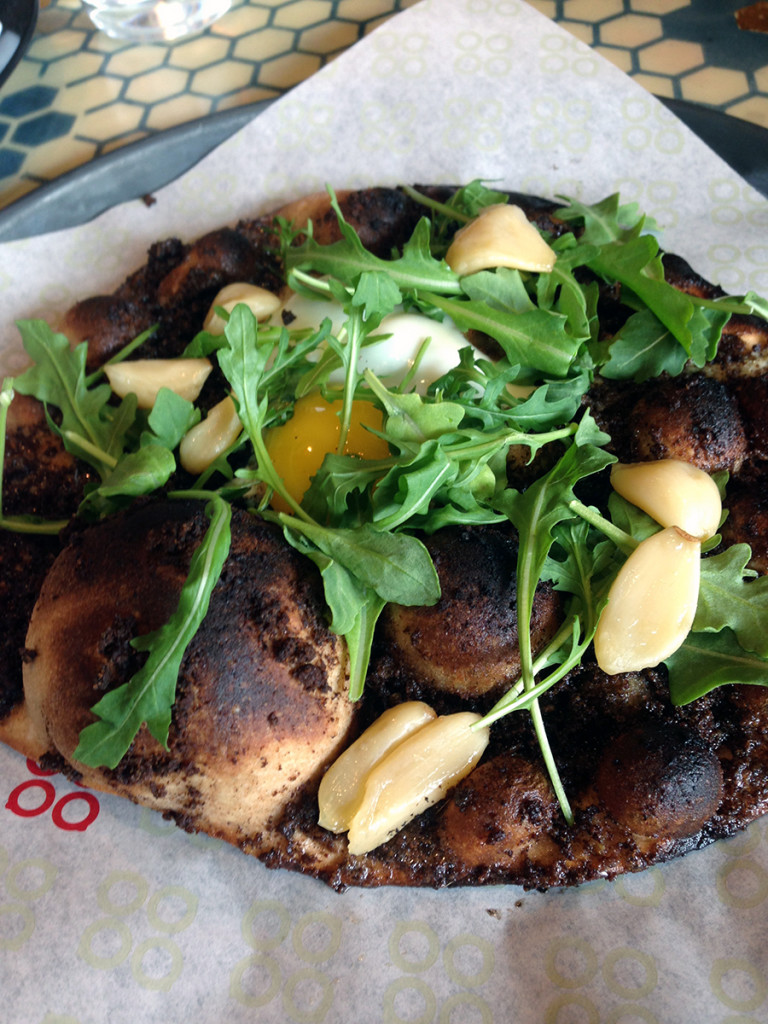 We had quite a feast, and doodled with our new pencils while we ate. Seattle International Film Festival was running, and over fattoush, we chose a french fashion documentary to see later that day.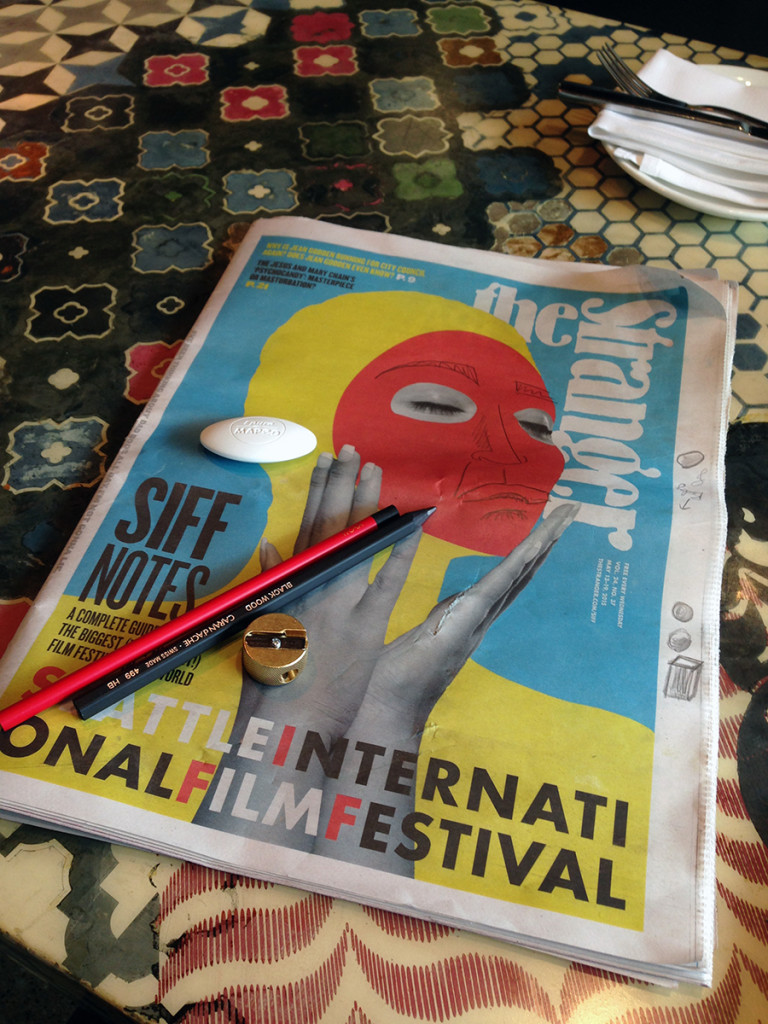 Peter had made a second suggestion. "If you're going that way, there's a small church worth seeing…" After lunch, our friend Jenn met us, and we took the second half of our two-part directions and ventured together to find the church.
By this point we'd walked a lot, but we it seemed wise to listen to a fellow who owns and curates a shop specializing in architecture books when he suggests seeing a building. It was the Chapel of St. Ignatius, on the campus of Seattle University. It was well worth the extra jaunt to find it.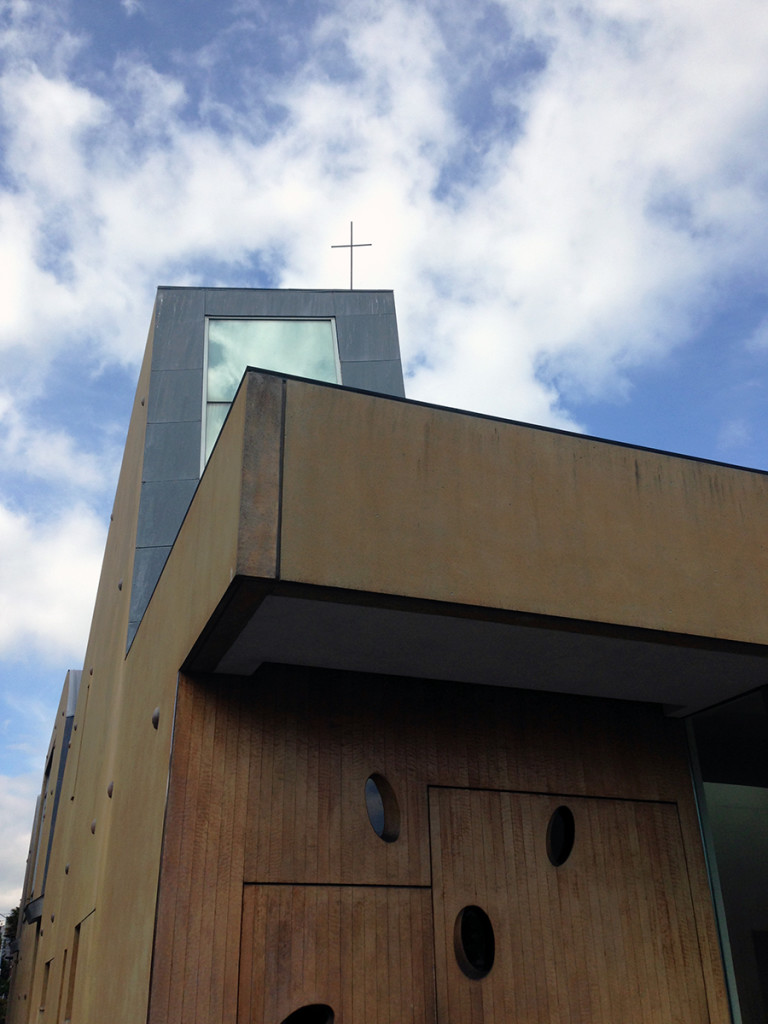 Pops of colored light pierced through the white plaster, a strange play between serenity and joy. I hadn't known then that architect Steven Holl's guiding principle for the space was "a gathering of different lights." Mission accomplished – you feel the color. (None of my images fully capture that magic, but you can see some that do here.)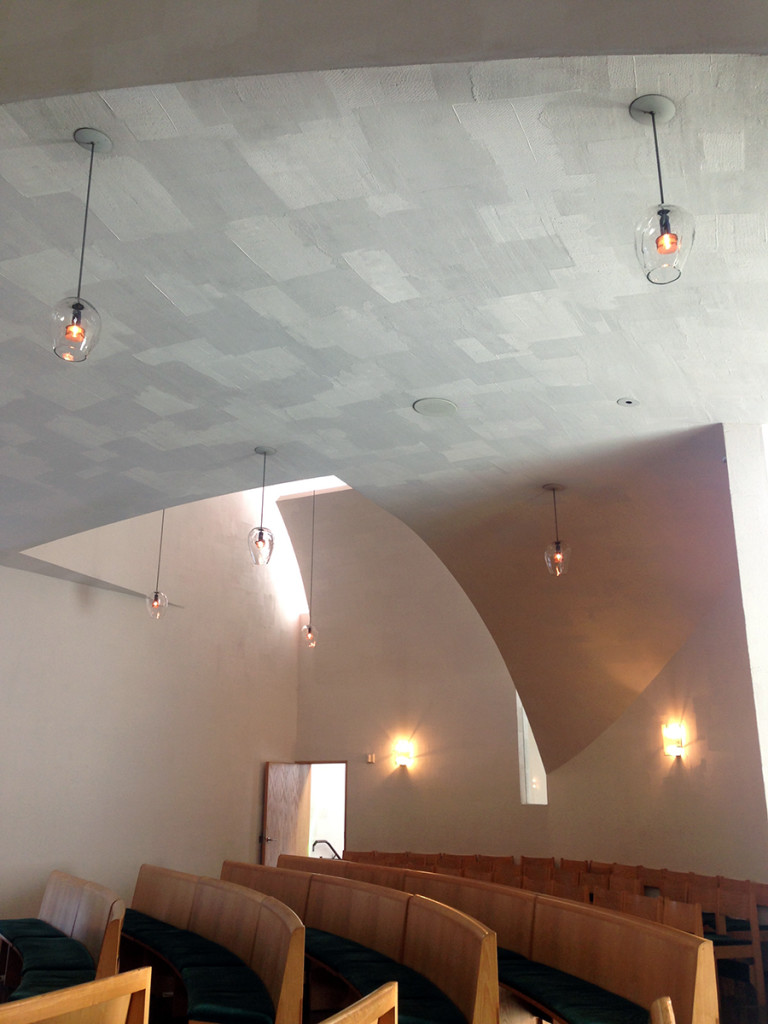 We took a break on the benches outside, gazed into the reflection pool.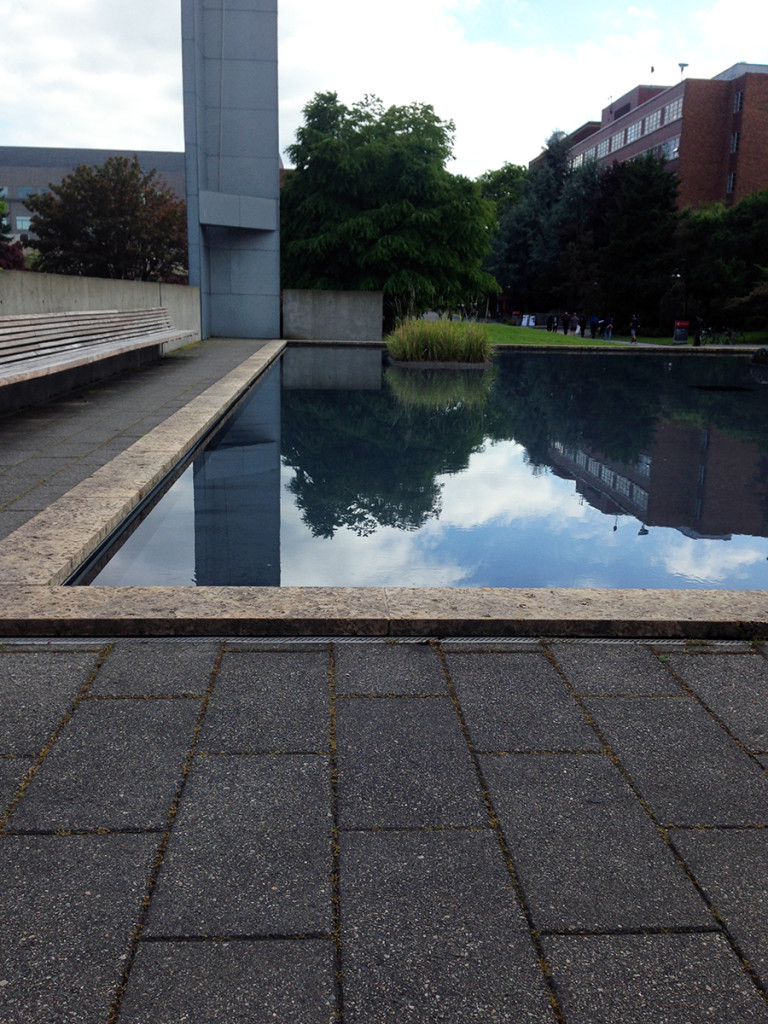 Somehow, it's like he'd known we'd need this restorative stop, a peaceful oasis within the bustle of travel. You just can't beat a good recommendation from a local.
---
This post is part of Think Kit by SmallBox
Prompt: "Influencers. Did you witness someone influence others? Perhaps you experienced it directly. Share a tale of persuasion."