Before seeing their live performance at TedxIndianapolis, I had heard several people rave about Sweet Poison Victim. I listened to a track on Musical Family Tree and liked what I heard, but not to the level of over-the-topness I was getting from others.
And then I saw them on stage—the horns, the drums, the dancing, the energy.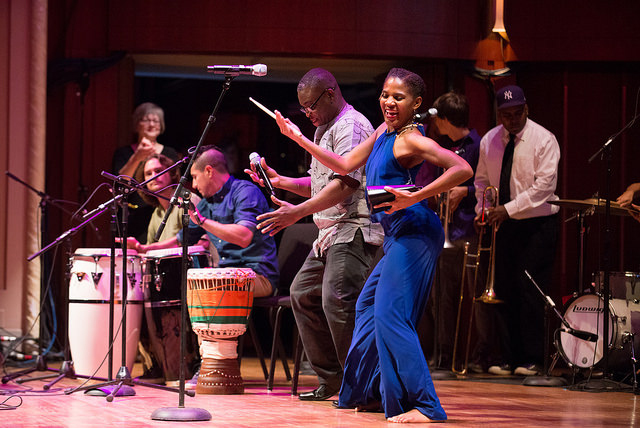 The video hardly does it justice because of the sound, but just watch the female vocalist. Here's a person doing something she was born to do, bursting with vitality and joy. (The other time I noticed someone doing what they were born to do this year was at the Buckwheat Zydeco concert at the Jazz Kitchen. Maybe it's a musician thing?) Their performance was absolutely infectious.
I couldn't help but think I hope I someday bring that kind of energy to something I do. When Jeffrey Cufaude came to give a training at SmallBox, he said something that struck a chord: Be the Presence & the Energy. He was referring to facilitation, but I'd like to apply that much more broadly. I may not be at cowbell level intensity right now, but perhaps I can cultivate that over time.
Sweet Poison Victim EP on MFT:

This post is part of Think Kit by SmallBox
Prompt: "Look Outward, Look Inward. By telescope or microscope, or no scope at all – what did you discover? A new aspect of yourself? A favorite artist, musician, or variety of cheese? Did you discover something about a loved one? A familiar or new-to-you place? Be broad, be narrow, or be surprising."