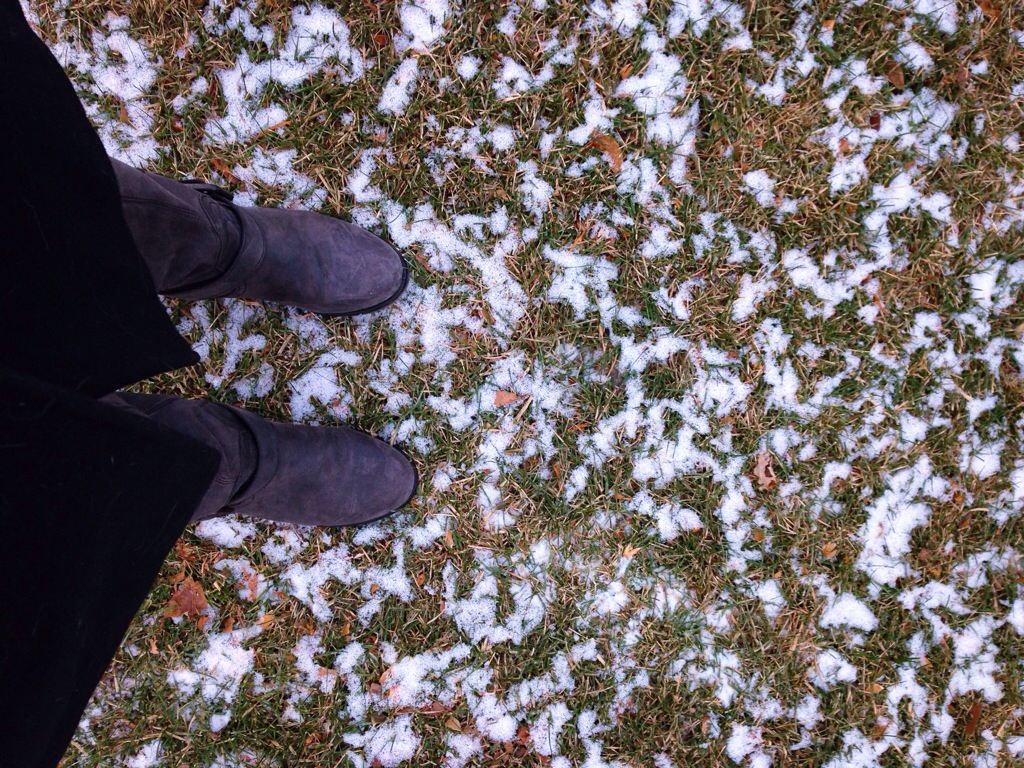 There doesn't seem to be much story to this photo – just my feet, and a thin dusting of snow. It was Thanksgiving, before everyone gathered for the big meal. The dogs would do better with all of the excitement, I thought, if I got them out for a quick walk. It wasn't for me, so I thought.
We walked, and it was cold, and the sun was out. The sky seemed white and sharp. The dogs, they sniffed, we ran a few blocks down the suburban streets, then walked some more til they tired out. I breathed deep, we stopped a moment. A stillness. Peace and calm.
I hadn't been looking, didn't know I needed it then. This unexpected moment of quiet content.
This post is part of Think Kit by SmallBox
Today's prompt: "Share a photo from your year that highlights giving, thankfulness, traditions, or finding peace."