On one of the most oppressively hot days of the summer, Indy Film Fest packed a sold out crowd into the Harrison Center gym. Most of the ten day film festival took place at the Indianapolis Museum of Art, but we also programmed a few experiences where the film paired with an atypical movie venue. For a documentary about the Medora Hornets, the losingest high school Indiana basketball team – an old gym, turned art community center.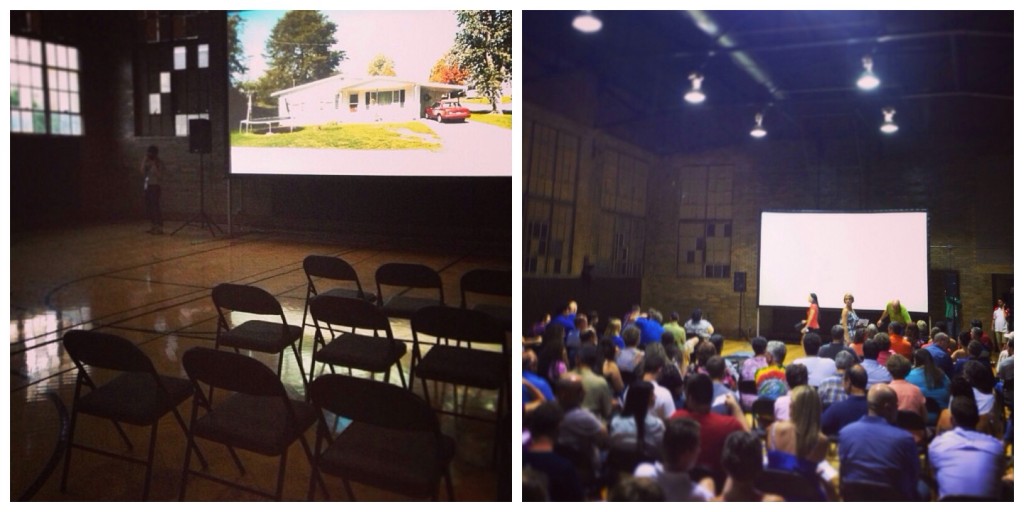 As a tiny high school, with just a handful of talent to choose from, Medora High had built up a scrappy, underdog team. And they lost. Again and again. But "Medora" is as much about the decline of the small, rural town, and the lack of opportunities for the young people who call them home, as it is about basketball. There was a bit of trouble, here and there. A recovering alcoholic mother, getting kicked out of school, the pressing business of getting a date for the big dance. Amidst it all, the mounting pressure to win a game. It wasn't certain if anyone would be able to stay on the team, to graduate, to hold it together. I know I barely did.
Yes, that was me, the one sobbing in the far corner of the bleachers in the back of the gym. I was glad for the dark. As the lights flickered on, I was pawing at my throat, a throbbing lump, a weighty sadness. Despite the uncertainty of their future, there they stood. Four of them in a row, two wearing their letter jackets, with their coaches and the filmmaker, Andrew Cohn.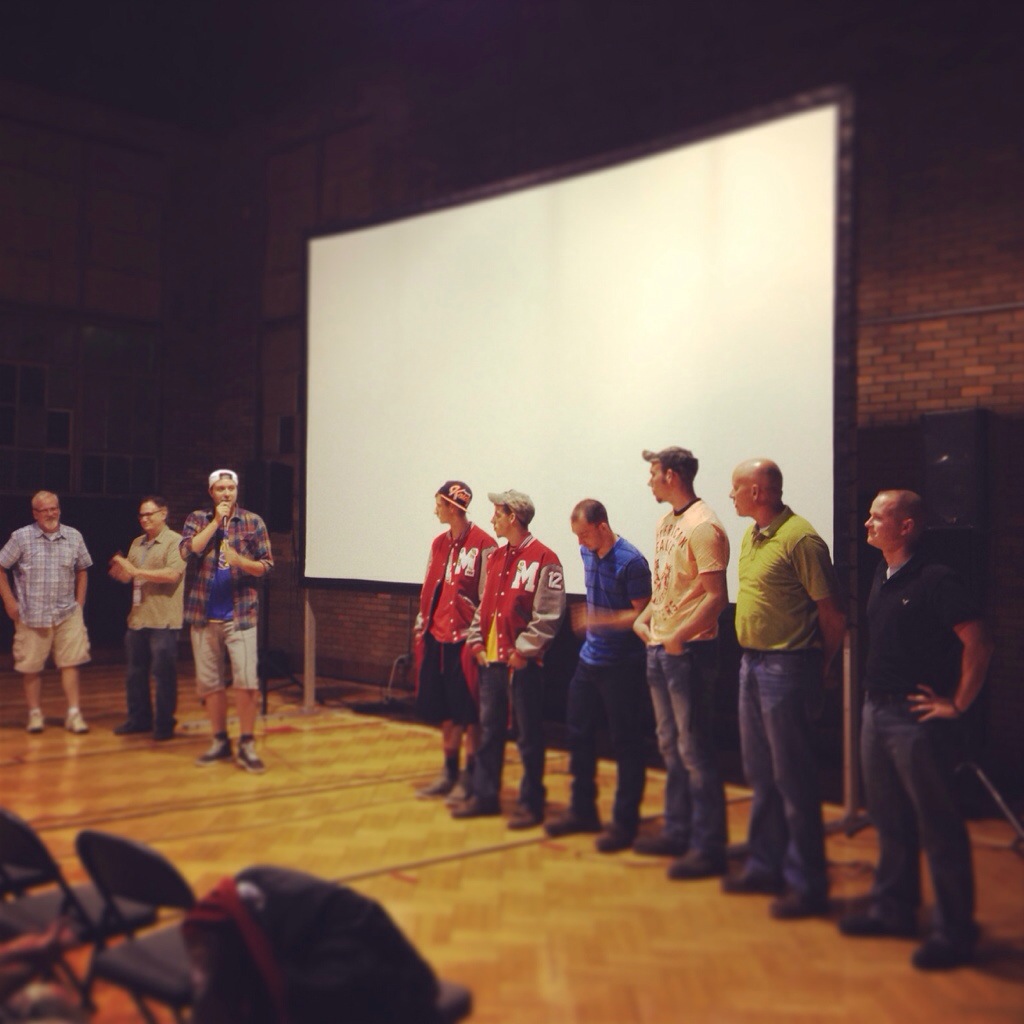 A couple of the boys were seeing the film for the first time. When asked their reaction, a meek reply. "It's sort of awkward." I can't even imagine. I'd probably not have the courage to stand in front of a crowd after watching an hour plus of my life unfold on the silver screen. Especially if the evidence points to doom. Their town is failing, the school, shrinking. What chance do these kids have, especially if they decide they do want to stick to their Medora roots?
As the Q&A finished up and the crowd thinned out, I and the other volunteers starting grabbing the metal chairs, folding them up, and carting them over to a storage rack. Without missing a beat, the team started grabbing chairs, chipping in.
No! I thought. This is their night. They're the stars. If my heart wasn't fully broken for these boys by this point, I nearly lost it as I watched them dutifully shuffling chairs into place. They'd go on to celebrate the film at an after-party with family and friends. Just not until each chair was back in its place.
Watch the trailer:

Medora is available to rent here.
This post is part of Think Kit by SmallBox
Today's prompt: "Share a moment that stands out. Is it moving? Awkward? Infuriating? Ecstatic? Who was with you? Where were you?"