Who doesn't love getting mail that isn't a bill or junk? In December, when more good tidings than usual grace the mailbox, it seems like a shame to just shove these notes into a pile, or to send them straight to the recycling bin.
I used to tuck holiday cards into the greenery drapped over my mantle as a way to display them for a few weeks. Today I decided to get crafty and make a paper garland to drape over a mirror by the front door.
I found the mini wooden clothes pins at Silver in the City. The silver cord is a yarn I purchased for a snowflake knitting project I planned to do, but eventually decided against. The multi-colored papers were leftover from making holiday gift tags, and the green paper was the stock we used for some of our wedding stationary in 2008.
Since I was going for a home made sort of look, I wasn't too worried about making the triangle cut-outs perfect. I did some hand-lettering to spell out JOY.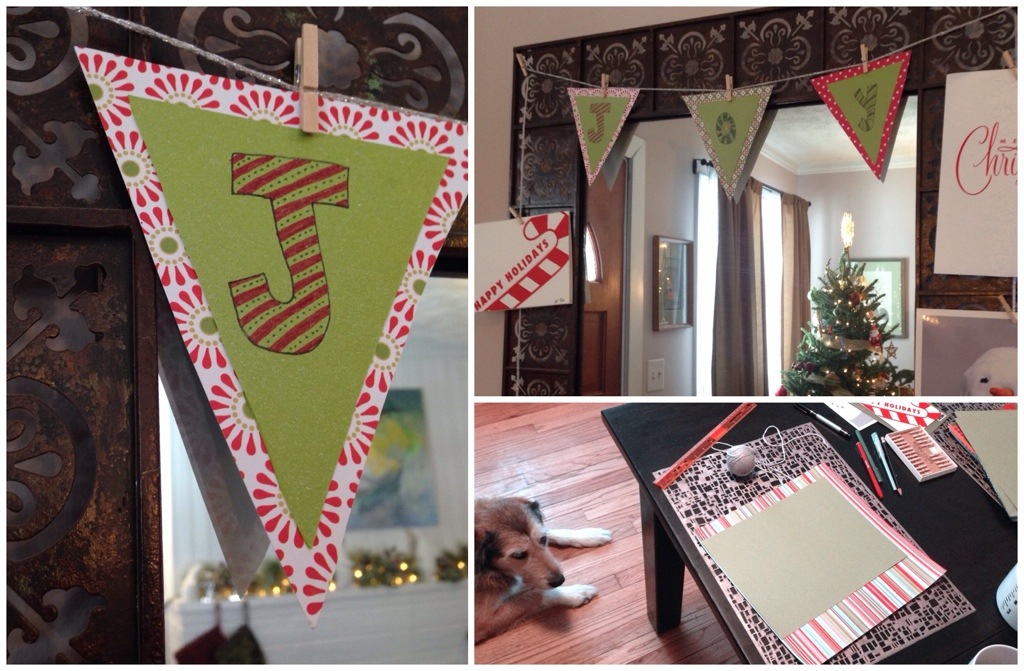 I actually save the holiday cards I get until the season rolls around again the following year. When I pull out my holiday decorations and such, I have a neat little package of last year's cards, which really helps me start my card list.
This post is part of Think Kit by SmallBox
Today's prompt: "Handwrite a _______. A tweet. A letter to a friend. A list. A note to someone you've never met. Your signature font. What's it look like? Take a picture of it!"