I knew I wanted to run another race this year, but I'd been hesitant to commit. Over the holiday, Louie's sister was talking about the Flying Pig Marathon in Cincinnati, and how at one point on the course, there's a hill so steep it's like you're eating asphalt. Ouch.
Ever since marathoning became a possibility for us, Louie's had his eye on this one. The hills, they sort of terrify me.
Despite that, it's official – we registered today. I'll have to start training right away. February might bring ice and snow, forcing me onto the treadmill. I've only ever trained on flat ground, but to prep for this one, I'll need to do some hill hunting. Tomorrow, I'll start small and kick off my training with a four-miler.
Below is the race map with the elevation changes noted. Mercy.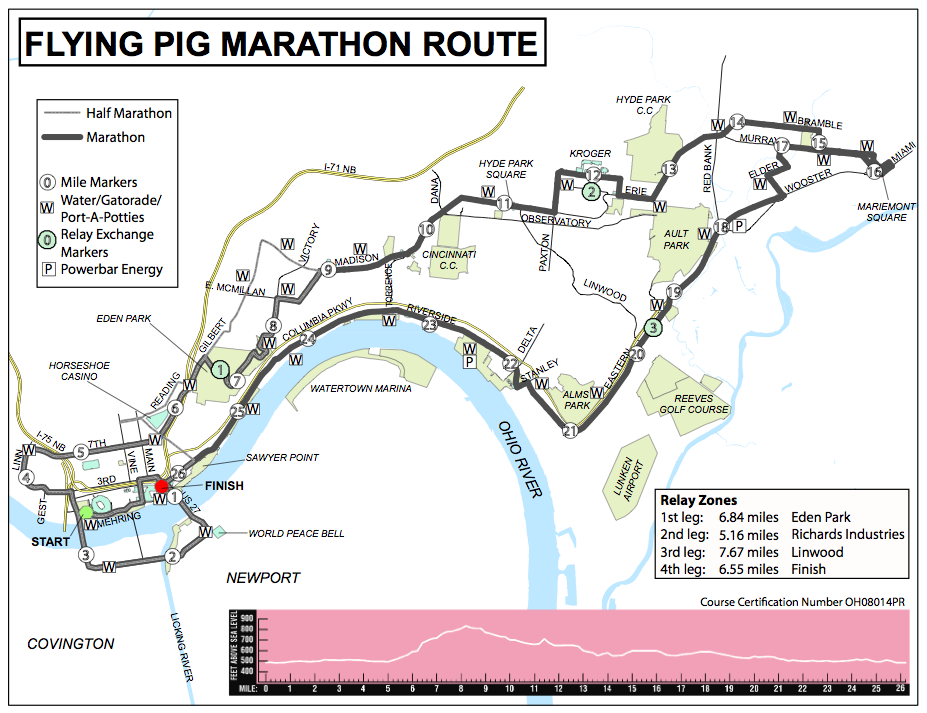 This post is part of Think Kit by SmallBox
Today's prompt: "What's one step you can take to support a goal you have for 2014? What comes next?"