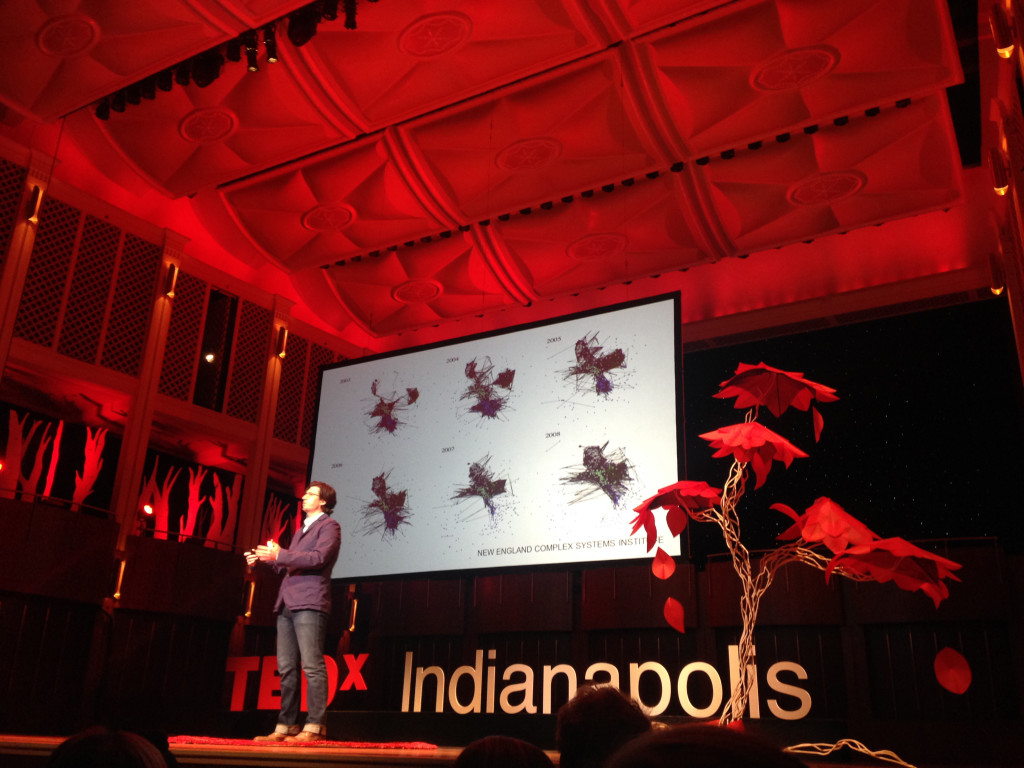 Earlier this year, I volunteered as a Speaker Coach for TEDxIndianapolis. I'm not sure if this is a TED thing, or if the local organizers at Big Car & co. came up with the concept of pairing speakers with coaches. I really enjoyed the process and saw the value a role like this could bring, especially to reluctant speakers, or those who need a lot of preparation.
(If you're one of those quick studies who can speak with just a small amount of prep, Kiko Suarez gave an excellent portrait of what it's like for those of us who have to work at it).
Coaches were asked to be a sounding board, to listen to the speaker practice their talk and provide feedback. We were also expected to be present during the rehearsal the day before the event.
Among the benefits: the speaker gets practice and consistent feedback from someone who has the context of how the topic evolved, there's accountability in periodic check-ins, and the speaker has built rapport with someone who can help ease pre-talk jitters. Event organizers also get the peace of mind that they don't have a speaker who is woefully unprepared.
I had the honor to work with Bud Caddell on his talk on complex systems. He is a natural and didn't need a lot of coaching, so my job was incredibly easy. Watch his talk: